June new release 2016
Buona sera lettori dopo le novità italiane ecco qui alcune nuove uscite del panorama libresco estero

Titolo: The Long Game
Serie: The Fixer #2
Autore: Jennifer Lynn Barnes
Data pubblicazione: 7 Giugno 2016
For Tess Kendrick, a junior at the elite Hardwicke School in Washington D.C., fixing runs in the family. But Tess has another legacy, too, one that involves power and the making of political dynasties. When Tess is asked to run a classmate's campaign for student council, she agrees. But when the candidates are children of politicians, even a high school election can involve life-shattering secrets.
Meanwhile, Tess's guardian has also taken on an impossible case, as a terrorist attack calls into doubt who can--and cannot--be trusted on Capitol Hill. Tess knows better than most that power is currency in D.C., but she's about to discover first-hand that power always comes with a price.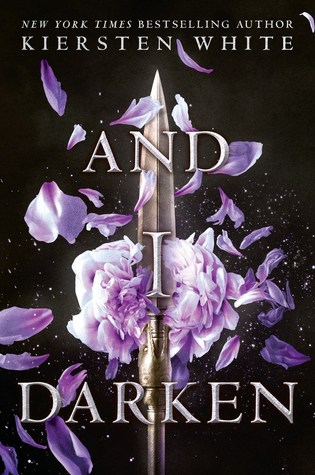 Titolo: And I Darken
Serie: The conquerors saga #1
Autore: Kiersten White
Genere: Young Adult
Data pubblicazione: 28 Giugno 2016
NO ONE EXPECTS A PRINCESS TO BE BRUTAL.
And Lada Dragwlya likes it that way. Ever since she and her gentle younger brother, Radu, were wrenched from their homeland of Wallachia and abandoned by their father to be raised in the Ottoman courts, Lada has known that being ruthless is the key to survival. She and Radu are doomed to act as pawns in a vicious game, an unseen sword hovering over their every move. For the lineage that makes them special also makes them targets.
Lada despises the Ottomans and bides her time, planning her vengeance for the day when she can return to Wallachia and claim her birthright. Radu longs only for a place where he feels safe. And when they meet Mehmed, the defiant and lonely son of the sultan, who's expected to rule a nation, Radu feels that he's made a true friend—and Lada wonders if she's finally found someone worthy of her passion.
But Mehmed is heir to the very empire that Lada has sworn to fight against—and that Radu now considers home. Together, Lada, Radu, and Mehmed form a toxic triangle that strains the bonds of love and loyalty to the breaking point.
Serie: Empire of Storms #1
Autore: Jon Skovron
Genere: fantasy
Data pubblicazione: 30 giugno 2016


In a fracturing empire spread across savage seas, two young people from different cultures find common purpose. A nameless girl is the lone survivor when her village is massacred by biomancers, mystical servants of the emperor. Named after her lost village, Bleak Hope is secretly trained by a master Vinchen warrior as an instrument of vengeance. A boy becomes an orphan on the squalid streets of New Laven and is adopted by one of the most notorious women of the criminal underworld, given the name Red, and trained as a thief and con artist. When a ganglord named Deadface Drem strikes a bargain with the biomancers to consolidate and rule all the slums of New Laven, the worlds of Hope and Red come crashing together, and their unlikely alliance takes them further than either could have dreamed possible.
Titolo: The many Selves of Katherine North
Autore: Emma Geen
Genere: sci-fi
Data pubblicazione: 7 giugno 2016
When we first meet Kit, she's a fox.
Nineteen-year-old Kit works for the research department of Shen Corporation as a phenomenaut. She's been "jumping"--projecting her consciousness, through a neurological interface--into the bodies of lab-grown animals made for the purpose of research for seven years, which is longer than anyone else at ShenCorp, and longer than any of the scientists thought possible. She experiences a multitude of other lives--fighting and fleeing as predator and prey, as mammal, bird, and reptile--in the hope that her work will help humans better understand the other species living alongside them.
Her closest friend is Buckley, her Neuro--the computer engineer who guides a phenomenaut through consciousness projection. His is the voice, therefore, that's always in Kit's head and is the thread of continuity that connects her to the human world when she's an animal. But when ShenCorp's mission takes a more commercial--and ominous--turn, Kit is no longer sure of her safety.
Titolo: Radio Girls
Autore: Sarah-Jane Stratford
Genere: Historical fiction
Data pubblicazione: 14 giugno 2016
London, 1926. American-raised Maisie Musgrave is thrilled to land a job as a secretary at the upstart British Broadcasting Corporation, whose use of radio—still new, strange, and electrifying—is captivating the nation. But the hectic pace, smart young staff, and intimidating bosses only add to Maisie's insecurity.
Soon, she is seduced by the work—gaining confidence as she arranges broadcasts by the most famous writers, scientists, and politicians in Britain. She is also caught up in a growing conflict between her two bosses, John Reith, the formidable Director-General of the BBC, and Hilda Matheson, the extraordinary director of the hugely popular Talks programming, who each have very different visions of what radio should be. Under Hilda's tutelage, Maisie discovers her talent, passion, and ambition. But when she unearths a shocking conspiracy, she and Hilda join forces to make their voices heard both on and off the air…and then face the dangerous consequences of telling the truth for a living.
Titolo: My Lady Jane
Autore:
Cynthia Hand, Brodi Ashton , Jodi Meadows
Genere: Young adult
Data pubblicazione: 7 Giugno 2016
Lady Jane Grey, sixteen, is about to be married to a total stranger—and caught up in an insidious plot to rob her cousin, King Edward, of his throne. But that's the least of Jane's problems. She's about to become Queen of England. Like that could go wrong.