Buongiorno cari lettori come state? siete ancora in vacanza o vi preparate al rientro?
Con il mese di settembre ho deciso di inaugurare una nuova rubrica dedicata alle uscite libresche estere , in questo modo oltre alle novità del mese in libreria in Italia , ci farà conoscere alcune delle nuove uscite inglese. La rubrica non ha una cadenza precisa ma indicativamente verrà pubblicata ogni 2 settimane.
Dedicata a chi ama le novità e leggere in lingua e per scoprire titoli nuovi da aggiungere alla propria wishlist sperando che vengano tradotti anche nella propria lingua.
I primi due libri sono di due autrici già note al pubblico italiano per Tenebre e Ghiaccio , il primo libro della trilogia dei Grisha di L. Bardugo e la serie Il trono di ghiaccio di Sara J Mass di cui al momento sono stati pubblicati in italiano i primi due capitoli.
I successivi romanzi sono invece retelling di opere famose : Frankenstein e Cenerentola
Six of Crows di Leigh Bardugo
, 29 settembre 2015
Ketterdam: a bustling hub of international trade where anything can be had for the right price—and no one knows that better than criminal prodigy Kaz Brekker. Kaz is offered a chance at a deadly heist that could make him rich beyond his wildest dreams. But he can't pull it off alone...
A convict with a thirst for revenge.
A sharpshooter who can't walk away from a wager.
A runaway with a privileged past.
A spy known as the Wraith.
A Heartrender using her magic to survive the slums.
A thief with a gift for unlikely escapes.
Six dangerous outcasts. One impossible heist. Kaz's crew is the only thing that might stand between the world and destruction—if they don't kill each other first.
Queen of Shadows ( Throne of Glass 4) di Sarah J Mass , 1 settembre 2015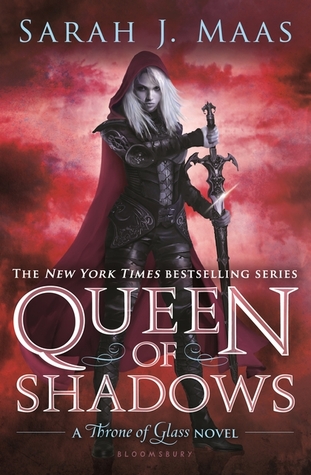 Everyone Celaena Sardothien loves has been taken from her. But she's at last returned to the empire—for vengeance, to rescue her once-glorious kingdom, and to confront the shadows of her past . . .
She will fight for her cousin, a warrior prepared to die just to see her again. She will fight for her friend, a young man trapped in an unspeakable prison. And she will fight for her people, enslaved to a brutal king and awaiting their lost queen's triumphant return.
Celaena's epic journey has captured the hearts and imaginations of millions across the globe. This fourth volume will hold readers rapt as Celaena's story builds to a passionate, agonizing crescendo that might just shatter her world.
This Monstrous Thing di MacKenzi Lee , 22 settembre 2015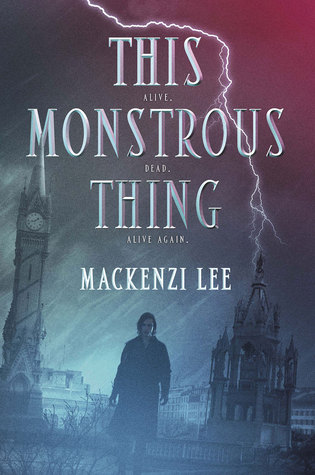 In 1818 Geneva, men built with clockwork parts live hidden away from society, cared for only by illegal mechanics called Shadow Boys. Two years ago, Shadow Boy Alasdair Finch's life shattered to bits.
His brother, Oliver—dead.
His sweetheart, Mary—gone.
His chance to break free of Geneva—lost.
Heart-broken and desperate, Alasdair does the unthinkable: He brings Oliver back from the dead.
But putting back together a broken life is more difficult than mending bones and adding clockwork pieces. Oliver returns more monster than man, and Alasdair's horror further damages the already troubled relationship.
Then comes the publication of Frankenstein and the city intensifies its search for Shadow Boys, aiming to discover the real life doctor and his monster. Alasdair finds refuge with his idol, the brilliant Dr. Geisler, who may offer him a way to escape the dangerous present and his guilt-ridden past, but at a horrible price only Oliver can pay…
Ash & Bramble di Sarah Prineas 15 settembre 2015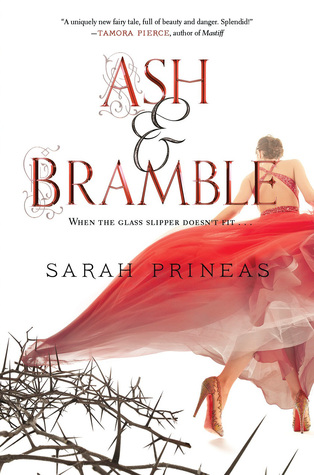 When the glass slipper just doesn't fit…
The tale of Cinderella has been retold countless times. But what you know is not the true story.
Pin has no recollection of who she is or how she got to the Godmother's fortress. She only knows that she is a Seamstress, working day in and out to make ball gowns fit for fairy tales. But she longs to forsake her backbreaking servitude and dares to escape with the brave young Shoemaker.
Pin isn't free for long before she's captured again and forced to live the new life the Godmother chooses for her—a fairy tale story, complete with a charming prince—instead of finding her own happily ever after.