New releases Novembre 2017
Il mese giunge alla fine ed è tempo di dare una sbirciata ad alcune delle nuove uscite libresche internazionali che hanno colorato gli scaffali questo mese
Dark Dawn over Steep House
di M.R.C Kasasian
(The Glower street detective #5)
London, 1884. 125 Gower Street, the residence of Sidney Grice, London's foremost personal detective, and his ward March Middleton, is at peace.
Midnight discussions between the great man and his charge have led to a harmony unseen in these hallowed halls since the great frog disaster of 1878.
But harmony cannot last for long. A knock on the door brings mystery and murder once more to their home. A mystery that involves a Prussian Count, two damsels in distress, a Chinaman from Wales, a gangster looking for love, and the shadowy ruin of a once-loved family home, Steep House . . .
Uscita: Novembre 2017
The revolution of Marina M. di Janet Fitch
St. Petersburg, New Year's Eve, 1916. Marina Makarova is a young woman of privilege who aches to break free of the constraints of her genteel life, a life about to be violently upended by the vast forces of history. Swept up on these tides, Marina will join the marches for workers' rights, fall in love with a radical young poet, and betray everything she holds dear, before being betrayed in turn.
As her country goes through almost unimaginable upheaval, Marina's own coming-of-age unfolds, marked by deep passion and devastating loss, and the private heroism of an ordinary woman living through extraordinary times. This is the epic, mesmerizing story of one indomitable woman's journey through some of the most dramatic events of the last century.
Uscita: 7 novembre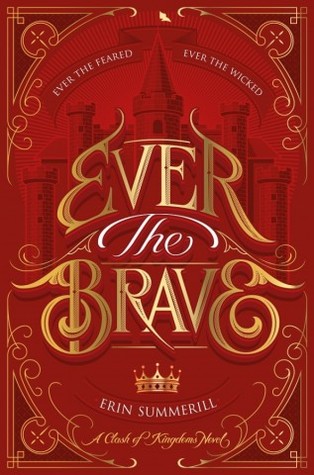 Ever the Brave
by Erin Summerill
(Clash of Kingdoms #2)
Ever the Divided. Ever the Feared. Ever the Brave.
After saving King Aodren with her newfound Channeler powers, Britta only wants to live a peaceful life in her childhood home. Unfortunately, saving the King has created a tether between them she cannot sever, no matter how much she'd like to, and now he's insisting on making her a noble lady. And there are those who want to use Britta's power for evil designs. If Britta cannot find a way to harness her new magical ability, her life—as well as her country—may be lost.
Uscita: 5 Dicembre 2017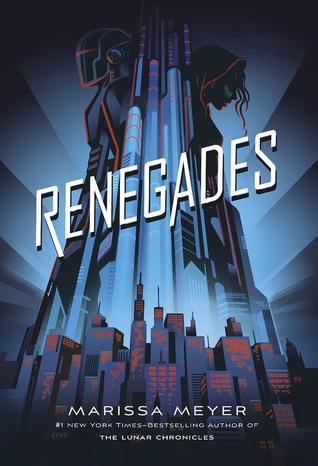 Renegades
by Marissa Meyer
(Renegades #1)
Secret Identities. Extraordinary Powers. She wants vengeance. He wants justice.
The Renegades are a syndicate of prodigies—humans with extraordinary abilities—who emerged from the ruins of a crumbled society and established peace and order where chaos reigned. As champions of justice, they remain a symbol of hope and courage to everyone...except the villains they once overthrew.
Nova has a reason to hate the Renegades, and she is on a mission for vengeance. As she gets closer to her target, she meets Adrian, a Renegade boy who believes in justice—and in Nova. But Nova's allegiance is to a villain who has the power to end them both.
Uscita: 7 Novembre
The Becoming of Noah Shaw di Michelle Hodkin
Everyone thinks seventeen-year-old Noah Shaw has the world on a string.
They're wrong.
Mara Dyer is the only one he trusts with his secrets and his future.
He shouldn't.
And both are scared that uncovering the truth about themselves will force them apart.
They're right.
Uscita: 7 Novembre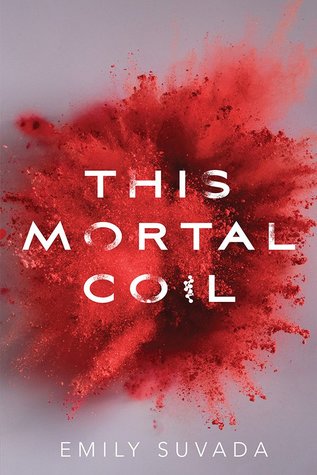 This Mortal Coin di Emily Sudava
(This Mortal Coil #1)
Catarina Agatta is a hacker. She can cripple mainframes and crash through firewalls, but that's not what makes her special. In Cat's world, people are implanted with technology to recode their DNA, allowing them to change their bodies in any way they want. And Cat happens to be a gene-hacking genius.
That's no surprise, since Cat's father is Dr. Lachlan Agatta, a legendary geneticist who may be the last hope for defeating a plague that has brought humanity to the brink of extinction. But during the outbreak, Lachlan was kidnapped by a shadowy organization called Cartaxus, leaving Cat to survive the last two years on her own.
When a Cartaxus soldier, Cole, arrives with news that her father has been killed, Cat's instincts tell her it's just another Cartaxus lie. But Cole also brings a message: before Lachlan died, he managed to create a vaccine, and Cole needs Cat's help to release it and save the human race.
Now Cat must decide who she can trust: The soldier with secrets of his own? The father who made her promise to hide from Cartaxus at all costs? In a world where nature itself can be rewritten, how much can she even trust herself?
Uscita: 7 novembre
The Speaker di Traci Chee
(Sea of Ink and Gold #2)
Having barely escaped the clutches of the Guard, Sefia and Archer are back on the run, slipping into the safety of the forest to tend to their wounds and plan their next move. Haunted by painful memories, Archer struggles to overcome the trauma of his past with the impressors, whose cruelty plagues him whenever he closes his eyes. But when Sefia and Archer happen upon a crew of impressors in the wilderness, Archer finally finds a way to combat his nightmares: by hunting impressors and freeing the boys they hold captive.
With Sefia's help, Archer travels across the kingdom of Deliene rescuing boys while she continues to investigate the mysterious Book and secrets it contains. But the more battles they fight, the more fights Archer craves, until his thirst for violence threatens to transform him from the gentle boy Sefia knows to a grim warrior with a cruel destiny. As Sefia begins to unravel the threads that connect Archer's fate to her parents' betrayal of the Guard so long ago, she and Archer must figure out a way to subvert the Guard's plans before they are ensnared in a war that will pit kingdom against kingdom, leaving their future and the safety of the entire world hanging in the balance.
Uscita: 7 novembre
Into the Drowning Deep di Mira Grant
(Rolling in the Deep #1)
Seven years ago, the Atargatis set off on a voyage to the Mariana Trench to film a "mockumentary" bringing to life ancient sea creatures of legend. It was lost at sea with all hands. Some have called it a hoax; others have called it a maritime tragedy.
Now, a new crew has been assembled. But this time they're not out to entertain. Some seek to validate their life's work. Some seek the greatest hunt of all. Some seek the truth. But for the ambitious young scientist Victoria Stewart this is a voyage to uncover the fate of the sister she lost.
Whatever the truth may be, it will only be found below the waves.
But the secrets of the deep come with a price
Uscita: 14 novembre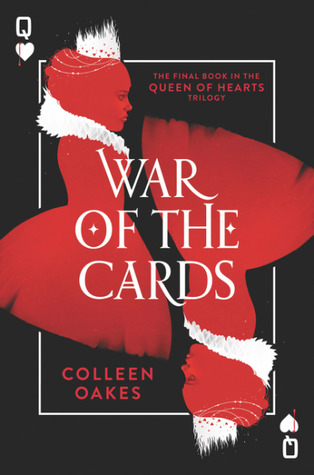 War of the Cards di Colleen Oakes
(Queen of Hearts Saga #3)
Dinah has lost everyone she ever loved. Her brother was brutally murdered. The wicked man she believed was her father betrayed her. Her loyal subjects have been devastated by war. And the boy she gave her heart to broke it completely.
Now a dark queen has risen out of the ashes of her former life. Fury is blooming inside Dinah, poisoning her soul and twisting her mind. All she has left is Wonderland and her crown, and her obsession to fight for both. But the war rages on, and Dinah could inherit a bloodstained throne. Can a leader filled with love and rage ever be the ruler her kingdom needs? Or will her all-consuming wrath bring Wonderland to its knees?
This is not a story of happily ever after.
This is the story of the Queen of Hearts.
Uscita: 7 Novembre